I have posted an article about Muni train safety over on my San Francisco blog. It notes the importance of being aware of your surroundings while using public transportation and steps you should take before settling in for your ride:
– Find out where the emergency phones are
– Find out how to safely evacuate the vehicle in the event of an accident
– Find out where the emergency door releases are
– Find out where the fire extinguishers are located
This in light of the Muni light rail accident this weekend that injured nearly 50 people. While we can't prevent all incidents, it's important to know what to do in case of an emergency.
A video from the Associated Press about the story is below:
http://www.youtube.com/watch?v=T-w9BcUxnBo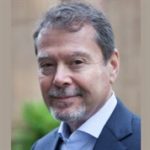 Claude A. Wyle is a partner of Choulos Choulos, and Wyle, a San Francisco based law firm dedicated to representing clients who have been injured by the wrongful conduct of individuals, corporations, public entities, and businesses. Mr. Wyle also frequently sits as a Judge Pro Tem for the city and county of San Francisco.