I was deeply saddened by the death of David Lopez late last month. According to the California Highway Patrol, David Lopez, 45, of San Ramon, was hit by a truck that was pulling two trailers in the right westbound lane of I-580. Although the driver, just west of Rowell Ranch Road, swerved to miss Mr. Lopez, Mr. Lopez came on to the roadway so quickly that there was nothing he could have done. The big rig struck Lopez and killed him.
What is especially sad is that, according to witnesses, this was no traffic accident, but was instead a suicide. The witnesses described Lopez running from the shoulder directly into the path of the big rig. Lopez was killed on impact, according to responding emergency medical services (EMS) crews. CHP officials further stated that a car was at the scene, but officials did not disclose whether the vehicle in question belonged to Lopez.
An additional collision occurred as a result of the initial big rig collision. Apparently another vehicle swerved to avoid the crash scene and hit two vehicles which had stopped to render aid Mr. Lopez and the truck driver. It was not reported if the semi-truck driver or other drivers in the second crash were injured in the collision. CHP deputies did not state if anyone received a traffic citation for the incident, but a full investigation is underway.
I obviously have sympathy for Mr. Lopez'
family and loved ones, but as a Bay Area traffic accident attorney I have even more sympathy for the truck driver and witnesses. I have read many comments to this story and many of the witnesses have been severely traumatized. I can only imagine what the truck driver himself is going through. Now, I don't know exactly what caused Mr. Lopez to end his life in this tragic way that affected so many, but I do know that depression is very treatable. Even if you do not have insurance or money to pay for therapy, the Bay Area has many, many resources available, at no cost, to assist if you are depressed or suicidal, such as the San Francisco Suicide Prevention Crisis Line. You do not need to be suicidal to call and talk with someone. If you live in San Francisco call the 24 hour line at 415-781-0500. If you live outside of San Francisco you can call 1-800-273-TALK or 1-800-273-8255. These numbers can offer you local referrals for counseling.
So, if you are, or someone you care about is, depressed or suicidal, or if you just need someone to listen, please take advantage of the resources available to you. No matter how bleak things seem, there are people who care and you do have options.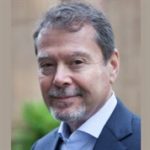 Claude A. Wyle is a partner of Choulos Choulos, and Wyle, a San Francisco based law firm dedicated to representing clients who have been injured by the wrongful conduct of individuals, corporations, public entities, and businesses. Mr. Wyle also frequently sits as a Judge Pro Tem for the city and county of San Francisco.