The driver of a car who rear ended a truck on the Altamont Pass on Highway 580 last Saturday, and fled the accident scene has surrendered to the CHP. A 22 year old woman who was driving a Toyota Echo rammed a pick-up truck full of people, causing the pick-up truck to go off the road and to roll over several times. The family of five who were in the car v. truck accident all suffered serious injuries, some critically serious injuries, and were taken to John Muir Medical Center.
The hit and run suspect is expected to be araigned on charges of felony hit and run on Thursday. As to why the offending driver turned herself in, the media attention and community interest probably played a major role. The CHP deserves major credit for bringing this motor vehicle accident into the public's consciousness.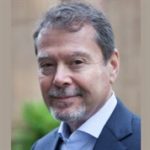 Claude A. Wyle is a partner of Choulos Choulos, and Wyle, a San Francisco based law firm dedicated to representing clients who have been injured by the wrongful conduct of individuals, corporations, public entities, and businesses. Mr. Wyle also frequently sits as a Judge Pro Tem for the city and county of San Francisco.