The death of a 23-year-old woman this Sunday could have been avoided if only the driver in the van she rode in paid more attention to surrounding traffic conditions. Just south of the Herndon crossing on northbound I-5 at approximately 9:54 p.m., Pakom Lengsrichaem sped along at 75 mph. He did not notice traffic slowing ahead of him, and rear-ended a tomato truck moving at 15 mph. The tomato truck driver escaped with only minor injuries, but Lengsrichaem sustained serious injuries and was taken to a local hospital. Read the full story here.
For more information on this subject, please refer to our section on Tractor-Trailer Accidents.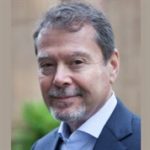 Claude A. Wyle is a partner of Choulos Choulos, and Wyle, a San Francisco based law firm dedicated to representing clients who have been injured by the wrongful conduct of individuals, corporations, public entities, and businesses. Mr. Wyle also frequently sits as a Judge Pro Tem for the city and county of San Francisco.