Our truck accident attorneys fought for, and won a $2,500,000 settlement, for a sixty-six year old woman, who was paralyzed when she was rear-ended and run off the road by a big rig, in Monterrey County, California. The truck driver lied to the CHP and said that our client had made and unsafe pass over the double yellow line, and that she had clipped the front of the big rig. Although the police report listed our client as the party at fault,
and there were no independent witnesses, we were able, through the use of truck accident reconstruction experts, and aggressive lawyering, to prove that the truck driver had lied to the CHP officer, and to obtain a policy limits settlement on our client's behalf. Our client sought enough compensation to help pay for past and future medical expenses, as well as for future attendant care, and pain and suffering for her paralysis and the loss of the use of her arms and legs. The trucking company was made fully accountable, after the case was set for trial in the Monterrey County Superior Court. As a part of the settlement, our attorneys negotiated substantial reductions of the liens of Medicare and our client's health insurance carrier.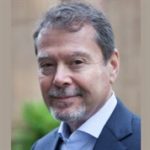 Claude A. Wyle is a partner of Choulos Choulos, and Wyle, a San Francisco based law firm dedicated to representing clients who have been injured by the wrongful conduct of individuals, corporations, public entities, and businesses. Mr. Wyle also frequently sits as a Judge Pro Tem for the city and county of San Francisco.