A Solano County jury awarded a family $11 million for the death of a husband and five year old son in a big rig crash on Interstate-80. The defendant was Swift trucking. This was the biggest award for a personal injury or wrongful death case in Solano County. The wrongful death plaintiff in this truck collision case suffered more than money can possibly compensate, however this jury did the right thing in making this trucking company accountable.
The trial last three weeks. There will be a punitive damage trial in March 2007. The complaint alleged improper training, forged log books and gross negligence. With all of the trucking accidents on I-80, it is good to see that the big rig drivers and their trucking companies are being made to pay for their wrongful conduct.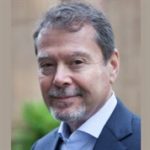 Claude A. Wyle is a partner of Choulos Choulos, and Wyle, a San Francisco based law firm dedicated to representing clients who have been injured by the wrongful conduct of individuals, corporations, public entities, and businesses. Mr. Wyle also frequently sits as a Judge Pro Tem for the city and county of San Francisco.