Our motorcycle accident lawyers won another great settlement in a motorcycle accident case. Our team of motorcycle accident attorneys settled this personal injury case, before litigation, for $280,000. This dangerous product case is all the more interesting, since our client, an El Sobrante motorcyclist, had just recently purchased this high-end motorcycle in San Rafael. As he was riding the bike to the shop for service, it lit on fire right under him. The motorcyclist sustained serious burns to his legs and buttocks as a result of this dangerous product.
At the time of the fire, the rider was on his way to the dealership to fix an undiagnosed problem with the motorcycle. While riding to San Rafael, on Highway 580, just east of San Quentin, the rider suddenly realized that his bike was on fire, when he felt intense heat rising from below his seat. He was able to slow the bike down somewhat, before abandoning the bike while it was still moving.
This dangerous and defective product caused this rider third degree burns that literally burned the jeans off his body from his legs to his waist. Although this motorcyclist's consumer expectations were not met, the distributor of the motorcycle did not immediately accept responsibility. Our team of motorcycle accident attorneys successfully argued and negotiated this man's claim, and the manufacturer of this dangerous product was made accountable.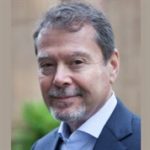 Claude A. Wyle is a partner of Choulos Choulos, and Wyle, a San Francisco based law firm dedicated to representing clients who have been injured by the wrongful conduct of individuals, corporations, public entities, and businesses. Mr. Wyle also frequently sits as a Judge Pro Tem for the city and county of San Francisco.