A reckless driver involved in a fatal motorcycle-car crash earlier this week, in which an off-duty Flint police officer was killed, was charged Tuesday with second-degree murder, DUI, leaving the scene of an accident, and driving on a suspended license. According to witnesses, 25 year old Ramon Pineda was driving a Camaro about 8 p.m. Sunday on Sashabaw when he rear-ended a motorcycle driven by Vincent Owen D'Anna, 26, of Goodrich. Pineda, attempted to run from the accident, and was restrained by witnesses. Is criminal prosecution of this scoff-law enough? What good will criminal prosecution do for the family of the motorcyclist who was killed? This family should proceed with a civil claim for wrongful death. Given the profile of the reckless driver, he probably is poorly insured, so the family of Mr. D'Anna should consult with a good attorney to proceed with an uninsured claim under their own policy.
The driver who caused this wrongful death had illegally slipped into the U.S. from Mexico about 10 years ago, according to police. Federal authorities have been advised of his arrest.
For more information on this subject matter, please refer to the section on Car and Motorcycle Accidents.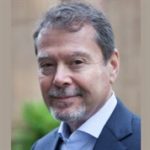 Claude A. Wyle is a partner of Choulos Choulos, and Wyle, a San Francisco based law firm dedicated to representing clients who have been injured by the wrongful conduct of individuals, corporations, public entities, and businesses. Mr. Wyle also frequently sits as a Judge Pro Tem for the city and county of San Francisco.