On Tuesday morning in downtown Oakland near Chinatown, a motorcyclist was killed when an SUV while making a lane change, brushed the motorcycle he was riding, knocking him into a parked car, and then into a retaining wall.
The motorcycle accident happened about 6 a.m. in the 100 block of Seventh Street, between Jackson and Madison streets. This apparently is another case of "I just didn't see him", or "he came out of nowhere". Hopefully, the family of the motorcycle rider will hire a good motorcycle attorney to help them with this wrongful death claim.
The name of the motorcycle rider, a 42-year-old Alameda resident, was not released, pending notification of his family. The name of the SUV driver, who police said was a Coast Guard enlisted man, was also withheld. The Oakland PD said both vehicles had come out of the Posey Tube into Oakland from Alameda and were traveling eastbound on Seventh Street. The motorcyclist was in the far right lane, and the SUV was trying to change into that lane when he bumped the bike, making it hit a parked car and jump a curb where the rider was ejected into a cinder block wall, causing fatal injuries. This is another motorcycle fatality that should have easily been avoided.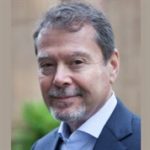 Claude A. Wyle is a partner of Choulos Choulos, and Wyle, a San Francisco based law firm dedicated to representing clients who have been injured by the wrongful conduct of individuals, corporations, public entities, and businesses. Mr. Wyle also frequently sits as a Judge Pro Tem for the city and county of San Francisco.