Our motorcycle accident attorneys fought for, and won a $400,000 settlement, for an Alameda man who suffered serious personal injuries, including multiple fractures and the crushing and eventual amputation of his left foot, in a motorcycle accident in Oakland, California. The offending driver, an Oakland woman, turned left directly into our client and struck the motorcyclist, as he was proceeding straight on his Harley Davidson. This case was filed in Alameda County Superior Court and settled after two mediations.
Our client, a truck driver based out of Oakland, sought enough compensation to help pay for his past and future medical expenses, as well as for his income loss, and the future need for prosthetics. Although he was not at fault for this accident, this motorcyclist was not entitled to make a claim for pain and suffering for the loss of his limb, because he had no insurance at the time of the motorcycle collision. As motorcycle accident attorneys, we cannot over-emphasize how important it is to obtain at least minimal liability insurance.
The woman at fault for this auto motorcycle crash lied about the facts of the accident and made up an imaginary witness. She even tried to hide her assets and to re-finance her home in an attempt to avoid accountability. The offending driver had only $250,000 in liability coverage available to cover her for this motorcycle accident. Although she tried to hide her assets, our team of motorcycle accident attorneys was able to catch her in the act and to make her accountable. This cost the negligent driver substantial equity in her home and extra attorneys' fees. Another lesson re-learned the hard way for both parties. Buy adequate insurance to protect your assets and your self.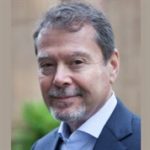 Claude A. Wyle is a partner of Choulos Choulos, and Wyle, a San Francisco based law firm dedicated to representing clients who have been injured by the wrongful conduct of individuals, corporations, public entities, and businesses. Mr. Wyle also frequently sits as a Judge Pro Tem for the city and county of San Francisco.