With and estimated 3.4 million uninsured drivers in California, it is vitally important that each of us protect ourselves by purchasing our own insurance for automobile accidents or motorcycle accidents. Although the State of California offers cheap insurance, only 26,000 people have signed up for the low-cost program. How do you protect yourself in the event of an car crash or a motorcycle crash or even a bicycle crash or a pedestrian accident? You need to purchase a good insurance policy with the highest liability limits you can afford, and you must purchase uninsured motorist coverage and underinsured motorist coverage of equal dollar limits.
Don't be tricked by an insurance agent into waiving uninsured/underinsured motorist coverage, or agreeing to a lower limit than your liability limits. If 3 million drivers are not buying the insurance to protect you, protect yourself and your family by buying your own automobile or motorcycle insurance.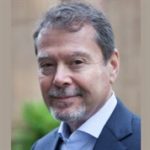 Claude A. Wyle is a partner of Choulos Choulos, and Wyle, a San Francisco based law firm dedicated to representing clients who have been injured by the wrongful conduct of individuals, corporations, public entities, and businesses. Mr. Wyle also frequently sits as a Judge Pro Tem for the city and county of San Francisco.