As an avid San Francisco Bay Area motorcyclist, Bay Area bicyclist and Bay Area bike attorney, I am always happy to celebrate the month of May as National Bike Month.
Unfortunately, this Bike Month starts off on a tragic note. KCRA.com is reporting that a cyclist was struck and killed in Sacramento Sunday morning. Authorities said the cyclist was struck on Carlson and H streets shortly before 9 a.m. It happened in front of a church as Sunday services were getting started.
We understand that the victim was a father of two children. He was also an avid bicyclist and on his way to meet a friend and was then heading to Folsom Lake for a bike ride.
There was no immediate word on what caused the crash. I will keep you posted as we learn more details. In the meantime, remember that as a bicyclist, you have to account not only for your position on the road, but the position of everyone around you.
Our thoughts and prayers go out to the family of this bicycle rider and we hope that whoever has caused this tragedy will be made accountable. Many bicycle riders wonder why I ask them about their auto insurance policies after they are involved in a bicycle accident. Please remember also that, even if the offending driver had no insurance, if a bicyclist had auto insurance with uninsured or underinsured coverage, this should apply to the bicyclist's losses. Medical payments coverage on your auto policy also applies when you ride a bike. This applies even if you have health insurance also.
Good luck and safe riding, Claude
We are not representing any of the parties mentioned in this article at the time the article was posted. Our information source is cited in the article. If you were involved in this incident or a similar incident and have questions as to your rights and options, call a reputable law firm. Do not act solely upon the information provided herein. Get a consultation. The best law firms will provide a free confidential consultation to "not at fault" persons like those described in this article and their family members.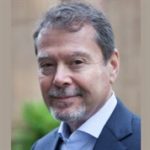 Claude A. Wyle is a partner of Choulos Choulos, and Wyle, a San Francisco based law firm dedicated to representing clients who have been injured by the wrongful conduct of individuals, corporations, public entities, and businesses. Mr. Wyle also frequently sits as a Judge Pro Tem for the city and county of San Francisco.