Rachel Vargas, a 14-year-old, was killed when the car she rode in lost control and slammed into the center divider on Interstate 680, near Pleasanton. Vargas was one of four passengers in a car driven by 19-year-old Drori Levi. Police say he was driving at an extremely high rate of speed, which likely was the cause of this
. No criminal charges have been filed against Levi. It is unknown at this time if Vargas' family will pursue a wrongful death claim.
For more information on this subject, please refer to our section on Wrongful Death.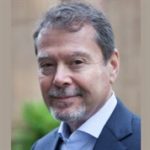 Claude A. Wyle is a partner of Choulos Choulos, and Wyle, a San Francisco based law firm dedicated to representing clients who have been injured by the wrongful conduct of individuals, corporations, public entities, and businesses. Mr. Wyle also frequently sits as a Judge Pro Tem for the city and county of San Francisco.