A 38-year-old Bay Point woman and her husband suffered serious personal injuries, including head and brain injuries and a broken leg last Friday night when they were both struck down in the crosswalk by a pick up truck. This pedestrian accident caused the woman near fatal injuries when she was dragged nearly 100 feet, after becoming trapped underneath the pickup.
The woman was taken to John Muir Medical Center, where she was in critical condition, with major trauma to her head, chest and abdomen, and a broken leg. The woman's husband, who was struck first, was in stable condition, after sustaining moderate personal injuries. The couple were just leaving a church event when the accident happened.
The pedestrians stated that they had looked both ways before attempting to cross Willow Pass Road. The driver of the pickup truck struck the pedestrians at approximately 35-50 mph, however the posted speed limit in the area is 35 mph.
The Bay Point man who was driving the pickup did not stop right away, but later pulled into a liquor store parking lot. This pedestrian accident with head injuries and fractures is under investigation, and charges against the driver are likely, according to the CHP.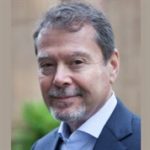 Claude A. Wyle is a partner of Choulos Choulos, and Wyle, a San Francisco based law firm dedicated to representing clients who have been injured by the wrongful conduct of individuals, corporations, public entities, and businesses. Mr. Wyle also frequently sits as a Judge Pro Tem for the city and county of San Francisco.