The conviction for second-degree murder of a driver in a car crash who killed another driver while being chased by police in Oakland, California, was upheld by an appeals court in San Francisco on 11-16-2006. The reckless driver was originally convicted in Alameda County Superior Court, and sentenced to 30 years to life in prison because he deliberately acted with conscious disregard for the life he knew that his conduct would endanger.
This Oakland reckless driver was convicted for crashing broadside into the victim's station wagon, after driving 60 mph in a residential neighborhood, and running through several stop signs and red lights and hitting two other cars, all while being chased by Oakland police, with drugs in the car. The court found that there was ample evidence of implied malice because
"defendant led a police officer on a high-speed chase during the evening rush hour. He ran stop signs at a high rate of speed, ignored speed bumps and crashed through two occupied vehicles to run a red light when he crashed and killed the victim,"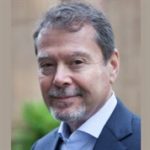 Claude A. Wyle is a partner of Choulos Choulos, and Wyle, a San Francisco based law firm dedicated to representing clients who have been injured by the wrongful conduct of individuals, corporations, public entities, and businesses. Mr. Wyle also frequently sits as a Judge Pro Tem for the city and county of San Francisco.