An unidentified man narrowly escaped horrific injuries Tuesday evening. As the unknown man attempted to board a Muni train, his hand became caught in the door. Panicked passengers tried to stop the train. Just as the man was inches away from the wall of a tunnel entrance, one rider managed to stop the train by triggering an emergency release. The man refused medical treatment, and his whereabouts are unknown.
For more information on this subject, please refer to the section on Car and Motorcycle Accidents.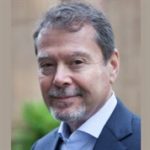 Claude A. Wyle is a partner of Choulos Choulos, and Wyle, a San Francisco based law firm dedicated to representing clients who have been injured by the wrongful conduct of individuals, corporations, public entities, and businesses. Mr. Wyle also frequently sits as a Judge Pro Tem for the city and county of San Francisco.