A series of auto accidents on Highway 880 near Fremont, that may have involved a potential hit and run, as well as alcohol and speeding last Saturday, has caused the wrongful death of two individuals and the serious personal injuries of several other people. It apparently began when an Oakland car driver crashed into the center median. The Oakland driver may have been originally struck by another car. Four separate automobile collisions subsequently occurred, resulting in the wrongful death of two passengers in the most severely damaged vehicle.
Both 34-year-old Onesimo Nunez of San Jose and 25-year old Shawn Lunde of Fremont, were killed in this car crash on 880, all this according to the Alameda County Coroner's office. The surviving drivers of the Nunez and Lunde vehicles suffered major personal injuries as well, and are being treated in a local Alameda County hospital. The driver of a Toyota Camry is also being treated for serious personal injuries.
The driver of the Escort involved in the first collision and the driver of a Honda S2000 involved in the next accident both suffered personal injuries and have been treated and released from Alameda County hospitals.
The CHP released one person originally suspected of drunk driving however believe one or more hospitalized persons may have been under the influence at the time of the auto collision.
The CHP is investigating the multi-car crash and is requesting that anyone with information on the collision or the suspected hit-and-run driver to call the Hayward CHP office at (510) 489-1500.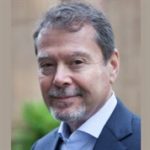 Claude A. Wyle is a partner of Choulos Choulos, and Wyle, a San Francisco based law firm dedicated to representing clients who have been injured by the wrongful conduct of individuals, corporations, public entities, and businesses. Mr. Wyle also frequently sits as a Judge Pro Tem for the city and county of San Francisco.