An SUV driver involved in a car v. bicycle crash, which caused a spinal cord injury and head injuries, to the cyclist, received three years probation and 90 days in County Jail on Monday, not because he was at fault, but because he fled the scene of a bicycle v. car accident. While the fault for the paralysis and the head injuries to the cyclist is disputed, the SUV driver was prosecuted because drivers who leave the scene of a car accident, or a bicycle accident or a pedestrian accident, may aggravate the injuries of the victims.
The SUV driver faced actual prison time for leaving the scene of an injury accident. The cyclist, a 43 year old Marin County doctor, is undergoing therapy at Kentfield Rehabilitation Hospital, and is expected to be transferred to Santa Clara Valley Medical Center for further physical therapy. The injured cyclist is an emergency room physician at Highland Hospital in Oakland, who plans to return to work early next year.
The driver of the SUV stated that the bicyclist lost control of the bicycle and crashed into his stopped truck. The bicyclist says the fault for the accident is with the driver, since the SUV veered into the bicyclist's lane causing him to lose control of his bicycle and to hit the truck.
Allegedly, the driver shouted to witnesses to call 911, but panicked and drove away.
The CHP did not officially hold anyone responsible for the accident.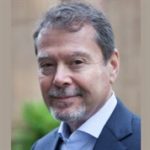 Claude A. Wyle is a partner of Choulos Choulos, and Wyle, a San Francisco based law firm dedicated to representing clients who have been injured by the wrongful conduct of individuals, corporations, public entities, and businesses. Mr. Wyle also frequently sits as a Judge Pro Tem for the city and county of San Francisco.