Halloween is the most scary night for parents, since children ages 5 through 14 are four times more likely to die in a pedestrian-automobile accident on Halloween night than any other night of the year, this according to the U.S. Centers for Disease Control and Prevention. Falls of children are also a leading cause of non-fatal injuries on Halloween.
Alan Korn, director of public policy for the National Safe Kids Campaign, said,
The problems are visibility, motorists driving too fast and the unpredictable behavior of children, said "That combination makes for a deadly mix. Making matters worse, daylight-saving time ended Sunday morning, making it darker earlier. With many communities' trick-or-treating beginning at 6 p.m. today, children will be seeking candy in the dark.
With more people coming home from work, right when they are trying to get used to driving in the dark, and more excited children acting unpredictably, this night is often a recipe for increased pedestrian accidents. Children will zigzag across the street to get to the candy. Parents need to be much more vigilant, particularly of the younger children. The littlest ones are not easily seen because they're so (short). With many driving SUVs, children may not be seen as they're darting in and out of cars.
It is a night of great fun, and one when everyone needs to work together so our children have safe fun.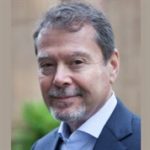 Claude A. Wyle is a partner of Choulos Choulos, and Wyle, a San Francisco based law firm dedicated to representing clients who have been injured by the wrongful conduct of individuals, corporations, public entities, and businesses. Mr. Wyle also frequently sits as a Judge Pro Tem for the city and county of San Francisco.