On Sunday night, a 4 year old Fremont girl was killed in an automobile collision on Interstate Highway 880, when a San Leandro woman crashed her Mustang into a Mitsubishi, that flipped into oncoming traffic. The Mitsubishi then struck a Toyota Sequoia SUV head on. Although eight people suffered personal injuries in this multi car accident, the child that was killed was not properly restrained and was ejected from the vehicle. The driver of the Mustang, a woman from San Leandro, and her passenger from Oakland,, suffered less serious personal injuries, according to the CHP.
SUVs may be appear to be tougher than regular cars, but parents need to use the same safety equipment as they would if they were driving in a smaller vehicle. When the Mitsubishi hit the Toyota Sequoia, both cars overturned. "At least one of the children was ejected," CHP Officer Cheever said, likely the 4-year-old Fremont girl who died in the crash.
Six other people were sent to the hospital with major personal injuries, including two girls ages 6 and 9, according to the CHP. The other occupants of the Toyota were also from Fremont. A New York man, and a Union City woman, were in the Mitsubishi. The surviving children are at Childrens Hospital in Oakland.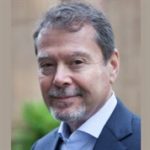 Claude A. Wyle is a partner of Choulos Choulos, and Wyle, a San Francisco based law firm dedicated to representing clients who have been injured by the wrongful conduct of individuals, corporations, public entities, and businesses. Mr. Wyle also frequently sits as a Judge Pro Tem for the city and county of San Francisco.