As a San Francisco bicycle accident attorney and avid bike rider I have devastating news to report today: A bicyclist was struck and killed by an Alameda-Contra Costa Transit District bus in Oakland Wednesday afternoon, a spokesman for the transit agency said.
While that news is disturbing in itself, what is even more disturbing is that this "accident" was 100% avoidable, and not in the way you might think. Certain media gave us only part of the truth when they reported that the bicyclist was killed by the AC Transit Line NX bus. While it is true that the immediate cause of the cyclist's death was "hit by bus," that is not the whole story.
In fact, this bicyclist, Erik Fitzpatrick, 35, of Oakland, was killed as a result of being "car doored," that is, knocked into the bus by a car driver's door. I'll give that television station the benefit of the doubt here, maybe they were on the scene before the cause of the crash was determined, but the actual cause is completely avoidable and all too common.
If you are a bicyclist, remember:
22517. No person shall open the door of a vehicle on the side available to moving traffic unless it is reasonably safe to do so and can be done without interfering with the movement of such traffic…..
California Vehicle Code section 21200 clearly establishes that a bicyclist "has all the rights and is subject to all the provisions applicable to the driver of a vehicle by this division" ("this division" is Division 11, the "Rules of the Road").
Our thoughts and prayers are with Mr. Fitzpatrick's loved ones during this time of tragedy.
We are not representing any of the parties mentioned in this article at the time the article was posted. Our information source is cited in the article. If you were involved in this incident or a similar incident and have questions as to your rights and options, call a reputable law firm. Do not act solely upon the information provided herein. Get a consultation. The best law firms will provide a free confidential consultation to "not at fault" persons described in this article and their family members.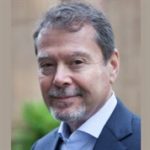 Claude A. Wyle is a partner of Choulos Choulos, and Wyle, a San Francisco based law firm dedicated to representing clients who have been injured by the wrongful conduct of individuals, corporations, public entities, and businesses. Mr. Wyle also frequently sits as a Judge Pro Tem for the city and county of San Francisco.