This morning, in Contra Costa County on Interstate 80, near Pinole, another multiple car crash resulted in a wrongful death. First, a Honda caused a minor automobile collision, then another car crash occurred, and then a pick up truck driver crashed into a tow truck that had responded to try to clear the freeway. The driver of the pick up truck died in the multi motor vehicle collision, and the driver of the Honda, who had caused the first car accident, fled the scene.
The tow truck driver also suffered personal injuries and was taken to Doctor's Medical Center in San Pablo.
This particular stretch of Interstate 80 is more dangerous than most, because the roadway dips and rises and has a left turn, and the traffic ahead is partially blocked from an eastbound drivers' view. This horrific multi car crash emphasizes why occupants need to stay in the safest place after an accident has occurred and why the scene of an auto collision must be promptly managed by authorities and cleared as soon as possible. As is often the case, speed appeared to play a role in the fatal collision.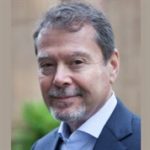 Claude A. Wyle is a partner of Choulos Choulos, and Wyle, a San Francisco based law firm dedicated to representing clients who have been injured by the wrongful conduct of individuals, corporations, public entities, and businesses. Mr. Wyle also frequently sits as a Judge Pro Tem for the city and county of San Francisco.