Alana Williams, a sixth-grader at Frick Middle School in East Oakland, was killed on October 16, 2009, as she walked through a crosswalk at a busy intersection on her way to school.
She had gotten off an AC Transit bus around 8 a.m. and was struck in the crosswalk on 64th Avenue and Foothill Boulevard by a car described only as black Lexus, approximately three to six yeas old.
The Lexus, also heading south on Foothill, struck the girl as it maneuvered around the bus and turned right onto 64th Avenue and kept driving, police said. Police did not know whether the Lexus had run the stop sign there.
Police have not located the driver of the Lexus, but are continuing to search.
Anyone with information about the incident is asked to contact Officer Bellusa with the Oakland Police Department's traffic investigation section at (510) 750-6594.
This story illustrates how important it is to protect our children with cameras and stoplights at unsafe intersections, as well as crossing guards and police presence if possible. Remember, too, that if you are hit by a motorist, whether you are walking or in your car, you may have insurance uninsured motorist coverage through your own auto policy. You should consult with a personal injury attorney who specializes in accidents. Making a claim will not heal the injuries caused by traffic accidents, but some compensation would certainly help with the expenses, medical bills and wage loss, as well compensation for pain and suffering.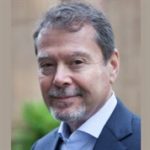 Claude A. Wyle is a partner of Choulos Choulos, and Wyle, a San Francisco based law firm dedicated to representing clients who have been injured by the wrongful conduct of individuals, corporations, public entities, and businesses. Mr. Wyle also frequently sits as a Judge Pro Tem for the city and county of San Francisco.