Slip and fall and trip and fall accidents and injuries have reached epidemic proportions in the U.S., particularly for persons over 65 years of age. Fortunately, there are several ways to help prevent slip and fall and trip and fall accidents, which are listed herein below. If you are injured due to another's negligence or because of a dangerous or defective condition on someone's property, you should contact a premises liability or slip and fall attorney.
Many slip and falls and trip and falls can be prevented. By changing a few things in your life, you can greatly reduce your chances of falling.
There are four main things that YOU personally can do to prevent falls:
1. Start a regular exercise program, and stick to it.
Exercising is perhaps the most important way to reduce your risk of falling. Exercise can make you stronger and feel better. Balance and coordination exercises (like Tai Chi) are the best. Failure to exercise can lead to weakness and can increase your risk of falling. Check with your doctor or other health care provider
about the most appropriate exercise program for you.
2. Review your medicines with your doctor.
Have your doctor or pharmacist analyze all your medicines, even non-prescription medicines. Some medicines, or the combination of medicines, can cause sleepiness or dizziness which can lead to a fall.
3. Check your vision.
Have your eyes checked by an eye doctor annually, at least. You may have the wrong glasses or have an eye condition like glaucoma or cataracts that effect your vision and contribute to your risk of falling.
4. Improve the safety of your home.
Approximately half of all falls occur at home. Try to make your home safer by:
Removing trip hazards (like things on the floor such as newspapers, books, laundry, or shoes) Remove everything form from stairs and places where you might trip.
Removing small rugs. If you really want to keep your small throw rugs, use a rug pad or tape or something to stop the rugs from slipping around on the floor.
Store things you use often in lower cabinets which you can reach easily without using a step stool or the wobbly kitchen chair.
Install grab bars next to your toilet or in the tub or shower, or even attached to your bed.
Use non-slip mats in the shower or tub and on bathroom floors.
Install brighter lights to see better. Reduce glare by using better curtains or shades.
Makes sure that all stairways are well lit and have handrails.
Wear shoes inside and outside the house. Try not to go barefoot or without wearing slippers.
Keep the floors clean and free of debris or liquids which may cause you to slip.
Good luck, and keep your eyes open.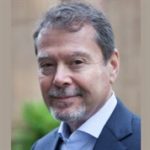 Claude A. Wyle is a partner of Choulos Choulos, and Wyle, a San Francisco based law firm dedicated to representing clients who have been injured by the wrongful conduct of individuals, corporations, public entities, and businesses. Mr. Wyle also frequently sits as a Judge Pro Tem for the city and county of San Francisco.