After the recent drowning of a 4-year-old boy, Great America is now requiring all children under 4 feet tall wear life vests in its pools. The mother of the boy was not in the pool at the time of the drowning and blames lifeguards for not spotting her son until it was too late. Will the new requirement save lives, or will it simply provide a false sense of security? Perhaps a better rule would be one in a bill proposed by Senator Elaine Alquist, D-Santa Clara, which would require parents actually watch their children.
For more information on this subject, please refer to our section on Wrongful Death.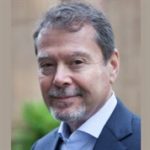 Claude A. Wyle is a partner of Choulos Choulos, and Wyle, a San Francisco based law firm dedicated to representing clients who have been injured by the wrongful conduct of individuals, corporations, public entities, and businesses. Mr. Wyle also frequently sits as a Judge Pro Tem for the city and county of San Francisco.