Congratulations to my partner, George Choulos, for another great result on a trip and fall case. $500,000! This trip and fall case, filed in San Francisco, California, is particularly notable since Choulos' client "tripped and fell" over a raised threshold and into an untempered glass shower door in his own apartment, on his way to the bathroom.
Broken shards of glass pierced the man's body through his side and cut his hand and face. He was left with ugly scars and will need revision surgery.
The landlord claimed he knew nothing about the composition of the glass, despite owning many units. The landlord also kept the client's move-in deposit because, "the tenant broke his shower door."
The landlord's reason for not changing to a harmless shower curtain? Because tenants would get too much water on the bathroom floor.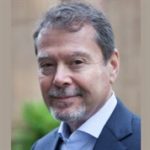 Claude A. Wyle is a partner of Choulos Choulos, and Wyle, a San Francisco based law firm dedicated to representing clients who have been injured by the wrongful conduct of individuals, corporations, public entities, and businesses. Mr. Wyle also frequently sits as a Judge Pro Tem for the city and county of San Francisco.