According to the federal Centers for Disease Control and Prevention, there is an absolute epidemic of dog bites to children. As dog bite attorneys, we know that most dog bites are preventable, and that what we need is comprehensive dog bite prevention education and greater accountability for the owners of aggressive dogs. Both children and adults need to be trained how to interact with dogs who might bite. Most dog bites could be prevented if children and dogs and owners were better educated at community programs or local schools.
First, the local chapter of the Humane Society in each area should include a dog-bite prevention unit, with education programs for children, particularly third- to fifth-graders in local schools. First and foremost, of all advice for children is DO NOT RUN. The Humane Society has good recommendations for children confronted with aggressive dogs.
Humane Society trainers recommend anyone in danger of attack or under attack practice the Ice, Tree and Rock approach:
l First is the ice: "You freeze and you're quiet. In most cases the dog will find you uninteresting and leave," Myers said. Trying to outrun a dog, he said, is usually futile, and may actually provoke the dog.
l Once the dog is making some physical contact, "Be a tree. Stand straight and tall with hands by your side and don't make any noise."
l If knocked down, he said, be a rock: "Put fists over ears, forehead into knees and protect vital parts. Even if the dog bites you, on the back of legs or buttocks, they are less vulnerable to fatal bites than face, neck or belly."
One shocking statistic is that close to 50% of all bites are by the family's own dog. Training is key in preventing these types of bites. Many people believe that they should make their dogs tough guard dogs, however dogs who are chained in the yard, or who are treated harshly to make them tougher or who are deprived of human contact are more likely to be biters. In order to protect your own family and that of your neighbors, you may wish to rethink the concept of a tough guard dog. Dog training classes at the Humane Society is also an excellent dog bite prevention method.
Further, as dog bite attorneys, all evidence indicates that neutering dogs is essential for reducing aggressiveness, and cutting down the population of unwanted and unsocialized dogs. The evidence is clear that nearly all deadly dog bites in the U.S. are by dogs that have not been neutered.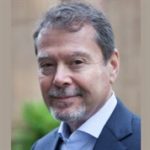 Claude A. Wyle is a partner of Choulos Choulos, and Wyle, a San Francisco based law firm dedicated to representing clients who have been injured by the wrongful conduct of individuals, corporations, public entities, and businesses. Mr. Wyle also frequently sits as a Judge Pro Tem for the city and county of San Francisco.