After discovering lead paint in Thomas Trains, RC2 has issued a recall of the product. Lead paint is known to cause numerous injuries, including seizures and death. This is one toy parents should take away from their children. RC2 is offering to replace the toys at no charge.
For more information on this subject, please refer to our section on Defective adn Dangerous Products.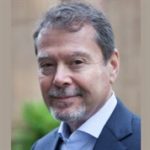 Claude A. Wyle is a partner of Choulos Choulos, and Wyle, a San Francisco based law firm dedicated to representing clients who have been injured by the wrongful conduct of individuals, corporations, public entities, and businesses. Mr. Wyle also frequently sits as a Judge Pro Tem for the city and county of San Francisco.