Topps Meat Co. is under Federal investigation after 23 people in eight states suffered serious illness after eating E.coli-laden hamburgers. Most people recover from E. coli poisoning within a few days. However, E. coli poisoning can cause serious injuries to the very young, the very old, or to people with weakened immune systems. People aren't the only victims here. Topps destroyed 332,000 pounds of patties – now that's a lot of cows that didn't have to die.
For more information on this subject, please refer to the section on Defective and Dangerous Products.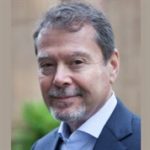 Claude A. Wyle is a partner of Choulos Choulos, and Wyle, a San Francisco based law firm dedicated to representing clients who have been injured by the wrongful conduct of individuals, corporations, public entities, and businesses. Mr. Wyle also frequently sits as a Judge Pro Tem for the city and county of San Francisco.