Watch out if you buy store-brand acetaminophen caplets from Wal-Mart Stores or Walgreens or Costco Corp (and some others). Perrigo Co. a major manufacturer of store-brand acetaminophen, recalled 11 million bottles of the pain-relieving pills Thursday, after discovering some were contaminated with metal fragments. Although no injuries or deaths have been reported yet, these drug bottles certaily contain dangerous products.
The recall affects different size bottles of 500-milligram caplets.
Perrigo says that they are the world's largest manufacturer of store-brand nonprescription drugs. While they are based in Allegan, Mich., the company did not disclose the chains for which it manufactures the store-brand acetaminophen, and those chains are likely to be in California and especially in the San Francisco Bay Area as well as the Oakland and Alameda area. Before you take any store brand drugs, make sure that these are not the ones that have been recalled.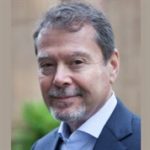 Claude A. Wyle is a partner of Choulos Choulos, and Wyle, a San Francisco based law firm dedicated to representing clients who have been injured by the wrongful conduct of individuals, corporations, public entities, and businesses. Mr. Wyle also frequently sits as a Judge Pro Tem for the city and county of San Francisco.