After reports of five deaths, Medronic, Inc., has pulled defibrillator wires of the market. These wires connect defibrillators to the heart. Medronic suspended sales of these wires because the wires can fracture. Fractured wires may result in release of an electrical jolt. Sometimes the jolt can cause mild discomfort; other times the jolt can result in serious injury or organ failure. Surgery to remove the wires may not be the solution, because heart surgery carries its own risks. Medtronic advises patients with the wire to contact their doctors.
For more information on this subject, please refer to the section on Drugs, Medical Devices, and Implants.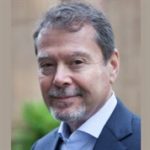 Claude A. Wyle is a partner of Choulos Choulos, and Wyle, a San Francisco based law firm dedicated to representing clients who have been injured by the wrongful conduct of individuals, corporations, public entities, and businesses. Mr. Wyle also frequently sits as a Judge Pro Tem for the city and county of San Francisco.