Tuesday Mattel recalled 9 million toys due to a potentially deadly magnet. The recall includes toys containing small, rare-earth magnets, which are twenty times stronger than an average magnet. The magnets pose a risk to children because if they swallow more than one, the magnets may attract each other through the intestinal walls and tear into soft tissue. This is exactly what happened to Kenny Sweet, who suffered fatal injuries after ingesting these magnets, and died just months before his second birthday.
For more information on this subject matter, please refer to the section on Defective and Dangerous Products.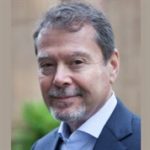 Claude A. Wyle is a partner of Choulos Choulos, and Wyle, a San Francisco based law firm dedicated to representing clients who have been injured by the wrongful conduct of individuals, corporations, public entities, and businesses. Mr. Wyle also frequently sits as a Judge Pro Tem for the city and county of San Francisco.