Parents have a lot more to worry about than their children eating too much candy this Halloween. A recent test of popular Halloween products revealed dangerous amounts of lead. Of these products, are "Ugly Teeth," which are designed to be worn over real teeth. Ugly Teeth contain levels of lead over 100 times the legal limit. This is particularly concerning, because lead can be very dangerous when ingested, especially to small children.
For more information on this subject, please refer to the section on Defective and Dangerous Products.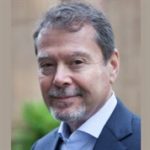 Claude A. Wyle is a partner of Choulos Choulos, and Wyle, a San Francisco based law firm dedicated to representing clients who have been injured by the wrongful conduct of individuals, corporations, public entities, and businesses. Mr. Wyle also frequently sits as a Judge Pro Tem for the city and county of San Francisco.