Michigan Reps. John D. Dingell and Bart Stupak, Dem. are urging meatpacking companies and Safeway to stop the practice of packaging meat in carbon monoxide gas. This practice makes the meat appear fresher because it will not turn brown as quickly. Although there are no known health-risks associated with carbon monoxide, consumers can be tricked into purchasing unhealthy meat, which can lead to food poisoning. Safeway has responded by voluntarily pulling treated meat from its shelves.
For more information on this subject matter, please refer to our section on Defective and Dangerous Products.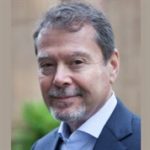 Claude A. Wyle is a partner of Choulos Choulos, and Wyle, a San Francisco based law firm dedicated to representing clients who have been injured by the wrongful conduct of individuals, corporations, public entities, and businesses. Mr. Wyle also frequently sits as a Judge Pro Tem for the city and county of San Francisco.