Major brands of over-the-counter cough and cold medicines were recalled earlier today. There is nothing wrong with the formula, but the makers are concerned that parents may inadvertently cause injury to their children, because the product is not safe for children under two. The Food and Drug Administration cautions parents against using over-the-counter cough and cold medicines, unless instructed to by their physician, because the risk for accidental overdose is dangerously high.
For more information on this subject, please refer to the section on Drugs, Medical Devices, and Implants.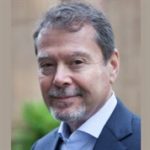 Claude A. Wyle is a partner of Choulos Choulos, and Wyle, a San Francisco based law firm dedicated to representing clients who have been injured by the wrongful conduct of individuals, corporations, public entities, and businesses. Mr. Wyle also frequently sits as a Judge Pro Tem for the city and county of San Francisco.