After spending more than a week in trial in Martinez, in Contra Costa County, California in a food poisoning case, the judge ordered a mistrial. Our client, a beautiful six year old girl, got Salmonella food poisoning from a restaurant that had repeatedly failed to get a health department permit to operate. They were still selling food to the public, despite repeated failures to get a permit! Our client almost died from the food poisoning, Salmonella is just like E. Coli in its terrible effects on the body, and those most at risk are children and the elderly. Now seven years old, our client has permanent residual problems from being poisoned. Well, we get to go to trial again this May, and I will keep you apprised of the results. We will continue to fight for victims of Salmonella food poisoning.
I am aghast at all of the E. Coli and Salmonella scares across this country. I stopped eating spinach for a while. Now I have to worry about lettuce. And I learned that some thousands of pounds of beef from Texas might also be tainted. It is deplorable that this giant and prosperous country of ours cannot keep our own food supply safe and clean. What kind of example are we setting for the rest of the world when we do not protect our own children and the elderly from contaminated food? The spinach and lettuce and beef industries are losing millions in trying stop the damage, and they should spend millions more to compensate the families poisoned by the tainted food. It is a parent's worst nightmare to have a child so deathly ill and not be able to do anything about it. The old adage is certainly true that an ounce of prevention is worth a pound of cure. I will post more on food safety issues in the days to come.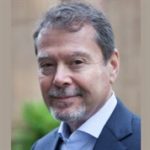 Claude A. Wyle is a partner of Choulos Choulos, and Wyle, a San Francisco based law firm dedicated to representing clients who have been injured by the wrongful conduct of individuals, corporations, public entities, and businesses. Mr. Wyle also frequently sits as a Judge Pro Tem for the city and county of San Francisco.