Proctor & Gamble markets Vicks Early Defense Foaming Hand Sanitizer to school children, claiming it is an effective antimicrobial product. The major problem is, the company has never proved the product is safe or effective for this claim. Out of concern for the safety of children and others, the FDA issued a warning to Proctor & Gamble, informing the company to either comply with FDA standards, or refrain from unlawful marketing. Use of the product will not protect children from illness.
For more information on this subject, please refer to the section on Drugs, Medical Devices, and Implants.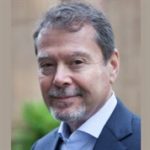 Claude A. Wyle is a partner of Choulos Choulos, and Wyle, a San Francisco based law firm dedicated to representing clients who have been injured by the wrongful conduct of individuals, corporations, public entities, and businesses. Mr. Wyle also frequently sits as a Judge Pro Tem for the city and county of San Francisco.