After three children suffered serious personal injuries from swallowing magnetic parts that fell out of dolls, Mattel recalled certain Polly Pocket Doll Sets. The newer toys are dangerous because they contain magnets that are smaller and more powerful than those used in older toys. The newer magnetic parts make these toys dangerous products for children because the magnets can cause damage to internal organs or even death, if swallowed.
By using magnets that are increasingly smaller and more powerful, toy manufacturers are also increasing potential safety hazards. The magnets in some toys are now so strong that, if swallowed or inhaled, they cling together and pinch internal organs enough to kill body tissue, or tear through stomach or intestinal lining, or even cause death. These powerful magnets are included in children's toys, building sets and jewelry.
The Mattel recall follows a March recall of 4 million Magnetix toys, manufactured by Mega Brands of Montreal.
This last October, Mega settled a lawsuit with families of 15 victims for $13.5 million.
Still, older models of the same dangerous toys, without warning labels could be found on store shelves just a few weeks ago, earning them a classification of dangerous toys, along with toys that pose a hazard of choking or strangulation , or which contain toxic chemicals, or are so loud they can damage children's hearing.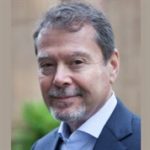 Claude A. Wyle is a partner of Choulos Choulos, and Wyle, a San Francisco based law firm dedicated to representing clients who have been injured by the wrongful conduct of individuals, corporations, public entities, and businesses. Mr. Wyle also frequently sits as a Judge Pro Tem for the city and county of San Francisco.