Despite documented risks of these dangerous and defective products, the FDA said that two companies can now again sell silicone breast implants. It's been about 14 years since these dangerous and controversial products were forbidden, however they will again be sold along with some new warnings about their potentially serious risks and hazards. It's very rare that a dangerous medical device is re-introduced to the American market, and leading consumer groups are very concerned.
It is well known that the dangerous silicone implants leak in the body, and some women have become seriously and chronically ill. Although saline implants have been allowed, Silicone breast implants were banned for most U.S. women back in 1992.
The choice will now belong to the American woman, whether she is going to take the risks and place these potentially dangerous devices in her body.
"We now have a good understanding of what complications can occur and at what rates. We also know that women who get these devices will probably need to have additional breast implant surgery at least once," said Dr. Daniel Schultz, director of FDA's Center for Devices and Radiological Health.
The FDA had documented breast pain, hardening of the area around the implant, changes in nipple sensation, implant ruptures and the need for additional surgery. Additionally, women will have to undergo MRI scans to determine if their silicone implants have leaked. So, who is going to pay for this future care? Not the manufacturers of the implants, that is for sure.
Diana Zuckerman, president of the National Research Center for Women & Families, said "The FDA's standards for implants has reached a new low with this decision." Zuckerman added that the FDA "has an absolutely terrible track record in terms of enforcing post-market studies."
I agree with Rep. Rosa DeLauro, a Connecticut Congresswoman, who said that the approval "appears to be yet another example of the FDA dismissing scientific evidence in order to appease corporate interests."
Stock prices for manufacturers of the silicone implants soared with the news, and champagne corks were popping throughout corporate America as greed once again overcame caution and good sense.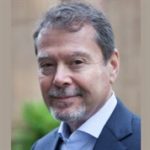 Claude A. Wyle is a partner of Choulos Choulos, and Wyle, a San Francisco based law firm dedicated to representing clients who have been injured by the wrongful conduct of individuals, corporations, public entities, and businesses. Mr. Wyle also frequently sits as a Judge Pro Tem for the city and county of San Francisco.