Hundreds of individuals every year are implanted with faulty and dangerous medical devices. The primary reason doctors are implanting dangerous products into patients after the devices have been recalled is that these defective medical devices are poorly tracked and there is no standardized identification system. The FDA is failing to track these devices and failing to notify patients that they have dangerous products in their bodies.
Because life threatening dangerous medical devices are poorly tracked, hundreds of patients' lives are unnecessarily endangered each year. With such vitally important equipment, a standardized identification system – as well as a better patient notification policy for the FDA would greatly increase patient safety.
The FDA is the agency responsible for regulating medical devices. As part of its job, the FDA is supposed to ensure that unsafe medical devices are properly recalled, and taken off the market. At present, a uniform tracking method for medical devices is not in place. If there is a recall, the failure to effectively and quickly identify the devices can cause severe or even deadly consequences for patients. Placing a device identifier, or an identification code, on all medical devices can substantially improve the recall process, by creating a simple way to quickly and effectively identify the defective products and notify consumers.
The actual numbers are shocking.
8,000: Approximate number of new medical devices marketed in the U.S. each year
200,000: Approximate number of "adverse event reports" received by the FDA's Center
for Devices and Radiological Health each year.
1,000: Approximate number of medical devices recalled every year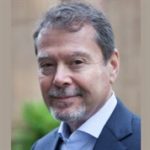 Claude A. Wyle is a partner of Choulos Choulos, and Wyle, a San Francisco based law firm dedicated to representing clients who have been injured by the wrongful conduct of individuals, corporations, public entities, and businesses. Mr. Wyle also frequently sits as a Judge Pro Tem for the city and county of San Francisco.