Kazuma refuses to pull the Meerkat 50 Youth ATV off the market, or make the product safer. The Consumer Public Safety Commission (CPSC) is unable to force a recall. The ATV is marketed to children under 11 and the products numerous defects places the children at a high risk of serious injury or death. Defects include being able to start in gear and lack of front brakes and parking brakes.
The CPC cannot force a recall or negotiations, and is not able to levy fines because of a vacancy in the three-person panel. Without a quorum, the commission cannot make regulatory decisions or enforce civil penalties. The President of the manufacturing company refuses to voluntarily work with the CPSC, reasoning in broken English "hundreds of Americans died by riding ATV every year." [sic].
For more information on this subject, please refer to our section on Defective and Dangerous Products.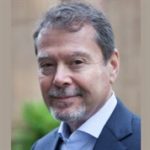 Claude A. Wyle is a partner of Choulos Choulos, and Wyle, a San Francisco based law firm dedicated to representing clients who have been injured by the wrongful conduct of individuals, corporations, public entities, and businesses. Mr. Wyle also frequently sits as a Judge Pro Tem for the city and county of San Francisco.