Almost every day, dangerous and defective products are recalled by our government, with the coperation of manufacturers and distributors. Amongst the most recent Christmas recalls are: 1. Hobby Lobby Stores Inc. who recalled their Christmas Light Sets for Shock and Fire Hazards; 2. Clarion, who recalled their Vehicle Navigation and Entertainment System Batteries for Burn and Fire Hazards; 3. Macy's, who recalled their Infant Coveralls Due to a Choking Hazard; and 4. Wal-Mart, who recalled their Stuffed Christmas Beagles because of a Choking Hazard. For more information on the recall of potentially dangerous products, please see below.
The U.S. Consumer Product Safety Commission, announced voluntary recalls of several consumer products. Consumers are advised to stop using recalled products immediately, unless otherwise instructed.
First, the Hobby Lobby Stores Inc., of Oklahoma City, Okla. recalled about 2.3 million Hobby Lobby Christmas Light Sets, due to undersized wires which pose an electric shock and fire hazard.
Next, Clarion Corporation of America recalled 2,500 Vehicle Navigation and Entertainment System Batteries Name of Product: Batteries in Clarion N.I.C.E. P200 Navigation and Entertainment Systems because the lithium-ion batteries in these units can melt or overheat, creating burn and fire hazards for consumers.
Next, Macy's Merchandising Group Inc. recalled about 500 Baby greendog(r) girl's knit coveralls, because the snaps on the legs of the coveralls may detach, posing a choking hazard to young children.
Next, and lastly for today, Wal-Mart Stores Inc. recalled about 56,000 Holiday Time(tm) Stuffed Christmas Beagles because the red pompoms on the wreath, attached to the beagle's mouth, may detach, which poses a choking hazard to young children. Because so many dangerous products can cause serious personal injuries or even death, it is important to keep up with the latest recalls and information for consumers. Be armed with knowledge to protect your family.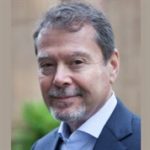 Claude A. Wyle is a partner of Choulos Choulos, and Wyle, a San Francisco based law firm dedicated to representing clients who have been injured by the wrongful conduct of individuals, corporations, public entities, and businesses. Mr. Wyle also frequently sits as a Judge Pro Tem for the city and county of San Francisco.