Bausch & Lomb Inc. failed to formally report, as required by law, thirty-five foreign cases of fungal eye infections linked to one of its contact lens solutions. This reporting failure happened after the company had suspended sales of its ReNu with MoistureLoc solution, and after the FDA had begun an investigation of the manufacturing plant where Bausch & Lomb made the MoistureLoc solution.
Bausch & Lomb suspended U.S. sales in April, and initiated a global recall in May. They later acknowledged the brand of solution was the potential "root cause" of increased risk of the fungal infection, called Fusarium keratitis. Health officials from Asia and the United Statesreported several hundred cases of Fusarium keratitis. The FDA issued a warning letter which refers in part to the inadequacy of a previous Bausch & Lomb response to FDA concerns about its reporting of the Singapore cases.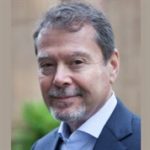 Claude A. Wyle is a partner of Choulos Choulos, and Wyle, a San Francisco based law firm dedicated to representing clients who have been injured by the wrongful conduct of individuals, corporations, public entities, and businesses. Mr. Wyle also frequently sits as a Judge Pro Tem for the city and county of San Francisco.