Loose Magnets in Children's Toys Can Be a Deadly Hazard for Children: Since 2003, at least one child has died and 19 more have needed to undergo surgery because they swallowed loose magnets from dangerous toys. The most dangerous of these magnets seem to be the tiny but powerful "rare earth" magnets, that can cause damage to the internal organs by clasping tightly together inside a child's body. These dangerous products
are all the more difficult to protect against, since the product defect may not be obvious. A company called Mega Brands Inc. has recalled almost 4 million "Magnetix" building sets, and has added warning labels, and has also agreed to pay $13.5 million to settle claims for personal injuries. If you believe that your child may have swallowed a tiny magnet from a toy, seek medical assistance immediately. Do not wait, like our parents did, to let it pass through. If you see that a toy is missing a magnet, keep a special watch over your child or children. And remember, even though you bought the toy for a child of the proper age, his little brother may be putting it in his mouth or swallowing magnets that have fallen out.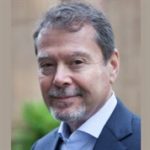 Claude A. Wyle is a partner of Choulos Choulos, and Wyle, a San Francisco based law firm dedicated to representing clients who have been injured by the wrongful conduct of individuals, corporations, public entities, and businesses. Mr. Wyle also frequently sits as a Judge Pro Tem for the city and county of San Francisco.